What Is a Stormwater Pollution Prevention Plan (SWPPP)?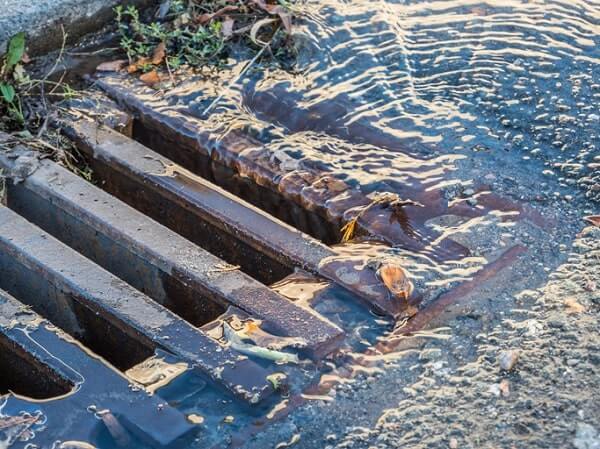 A Stormwater Pollution Prevention Plan (SWPPP) is a regulatory document signed by a stormwater manager or company executive for a given site. It identifies:
All activities and conditions that could potentially cause water pollution
How the facility will prevent pollution discharge
The Environmental Protection Agency (EPA) requires a Stormwater Pollution Prevention Plan for facilities that seek to obtain a National Pollutant Discharge Elimination System (NPDES) Permit.
Why Do You Need an SWPPP?
Why does your facility need a Stormwater Prevention Plan? It is the responsibility of the facility, company or corporation that discharges pollutants directly into receiving waters to obtain a National Pollutant Discharge Elimination System Permit (NPDES). Many construction sites must also abide by SWPPP requirements.
Facilities and construction site operators must notify the EPA of the types of pollutants they will discharge and create an SWPPP with the intention of preserving and improving water quality in their towns and communities.
SPCC Regulations and Requirements
In accordance with federal rules and regulations, the EPA creates requirements to prevent environmental damage and protect public health from hazardous material spills. Since oil spills endanger public health, impact drinking water, devastate natural resources, and disrupt the economy, the EPA enacted specific rules to prevent and prepare for oil spills.
The Spill Prevention, Control, and Countermeasure rule helps oil exploration and production in the upstream sector to prevent the discharge of oil into navigable waters or adjoining shorelines. Learn more about SPCC regulation for oil spill prevention and clean-up.
What Pollution Is Specified in a Stormwater Prevention Plan?
Melting snow and rain pick up pollutants and carry them into storm drains that lead to bodies of water used for swimming, drinking or fishing. Pollutants vary widely and may include:
Chlorine
Ammonia
Nitrogen
Phosphorous
Oil
Grease
Human or animal feces
Biological organic components
Dead leaves and grass clippings
Food waste
Stormwater Problems: Why Is Stormwater Management Important?
Stormwater pollution is a problem for many organizations and communities that do not safeguard against rainwater runoff or harmful substances entering storm drains. Contaminated stormwater causes significant harm to streams, lakes, rivers and coasts.
Storm drains don't treat the water that flows into them; therefore, contamination prevention is very important. A Stormwater Pollution Prevention Plan explains how a facility intends to protect against harmful pollutants entering storm drains and waterways.
The EPA does not require that you submit your SWPPP when you apply for your permit, but you must present your Stormwater Pollution Prevention Plan to the EPA upon request or during an inspection to validate the effectiveness of your stormwater management.
What to Include in a Stormwater Pollution Prevention Plan (SWPPP)
Are you developing your Stormwater Pollution Prevention Plan for your facility or site? An SWPPP should include the proactive measures your facility plans to take to prevent stormwater pollution from entering drains and receiving waters. In addition, detail the procedures and equipment you plan to use if you fail to contain contaminated stormwater.
Include the following in your SWPPP:
Site description and all activities performed there
Stormwater pollution prevention team members by name and responsibility
Activities that could lead to leaks or spills
History of documented spills
Documentation of an employee SWPPP training program
Control schedules and stormwater management procedures
Plan for spill response
Monitoring and inspection schedule
How do you control pollutants in stormwater runoff at your facility or construction site? Browse our selection of products for spill prevention or learn how to develop a Stormwater Pollution Prevention Plan to get compliant for an inspection.