Transloading Spill Containment for SPCC Compliance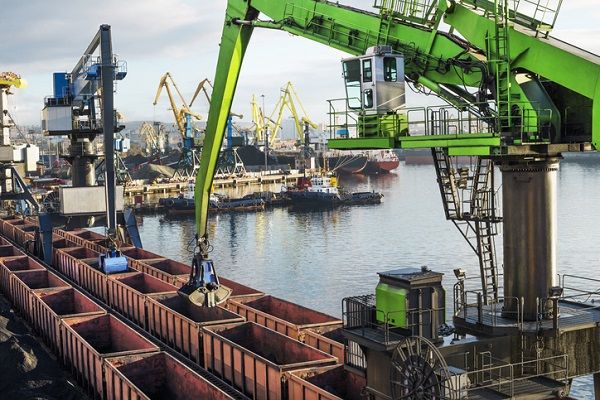 What is transloading spill containment?
Transloading is the process of transferring liquids from railcars to trucks and vice versa. The federal government requires spill-prevention containers to catch incidental spills that may occur during railroad transfer operations. Facilities can also install high-strength, corrosion-resistant transloading spill containment between train tracks to function as storage units.
What is a transloading containment plan?
The SPCC regulation also requires facilities to have a Transloading Containment Plan in place to ensure proper spill containment for transloaders. This plan should include the necessary transloading spill containment requirements to prevent any accidental oil discharge from entering the environment. It is important to have a plan in place to ensure proper spill containment for transloaders and to protect the environment.
Who needs a transloading containment plan?
Most transloading facilities need a transloading spill containment plan to meet federal safety guidelines. Facilities accomplish transloading through a variety of methods. For example, trucks can transfer material to another truck or train; cranes, loaders or conveyors can transfer liquid into railcars; and ships are utilized to transfer large shipments great distances.
Your facility is required to have a transloading containment plan if:
There is a likelihood of oil spill containment risk for local navigable waterways
The facility handles petroleum and/or non-petroleum oils
The facility is non-transportation related
The facility has an aggregate above-ground storage capacity >1,320 gallons or composite underground storage of >42,000 gallons
spill containment plan. The plan will require you to find a way to hold at least the capacity of any compartment that might be loaded or unloaded at your facility.
What does a transloading containment plan have?
Effective transloading containment plans address ways to control scenarios from slow drips to catastrophic spills at industrial railyards, maintenance facilities and other locations.
Transloading spill containment plans should consider elements, such as:
Facility information, including location, rundown of operations, contact information and proximity to waterways
Emergency information, such as phone numbers, hospital locations and descriptions of how to react to a spill
Documented oil and petroleum locations
Current spill prevention information, including training materials, site security information and existing spill equipment
Equipment details for monthly inspections
What spill containment for transloaders should I use?
Transloading containment plans should document immediate actions and required materials in the event of a spill. The Star Track railcar spill containment system relies on a center containment pan between train tracks and two outside pans. Star Track offers safe, effective protection and quick installation. Complete your SPCC plan with the Star Track spill containment system from Polystar to ensure your facility is EPA compliant.
For more information about Star Track or other Polystar secondary containment systems, contact us.